Oh my gosh, I was thrilled to learn recently that Kathy of
KJ's Beadacious Beads
has named me a
Kreativ Blogger
!
The rules of this award are as follows.
When you receive this award...
1. Post a link to the person who awarded you
2. Share 7 well-thought-out random things about yourself
3. Award the Kreativ Blogger to 10 other deserving bloggers and let them know.
KJ generously doled out her awards to bloggers with fewer than 100 followers. That's partly why I titled this post "Kreative Karma." And I'm delighted to pay it forward by sharing a few of my favorite bloggers with you to pay it forward.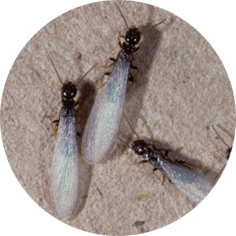 Termites--the key to eating them is to bite
down quickly, so they can't bite your tongue
First, seven random thoughts about myself:
1. I am a Brave Eater. I will try just about anything. Thanks to a Peace Corps stint in the Congo, I have eaten live termites (taste kind of papery, on account of the wings), several kinds of caterpillars (liked all but the spiny kind), palm grubs (taste like the fat you'd trim off a steak), rat (too gamy--hated), monkey (not a fan), porcupine (really does taste like pork!), antelope and a lot of other creatures that were described to me, in Tshiluba, simply as "animal from the forest."
This is by the authors of the hilarious
@FakeAPStylebook on Twitter
2. I am such a grammar wonk that I
collect grammar humor
. A recent gem of a find:
Grammarly
on Facebook. (Also fun: @FakeAPStylebook on Twitter.)
3. I have never driven, and hope to never drive, a minivan.
From the Cloisters' collection
4. My favorite museum is in New York City--where I lived for nearly nine years. I love
the Cloisters
not because of the famous unicorn tapestries but because taking the subway way, way up to Tryon Park always felt like an escape and a secret. In December the place smells of cloves and oranges.
5. Through marriage, I am related to both
Brad Wollack
, the ginger-haired comedian on
Chelsea Lately
, and Weird Al Yankovic's longtime drummer,
Bermuda Schwartz
.
6. I went to cooking school when I lived in New York, and when I first came to Washington, I worked part-time as a sous-chef to a kosher caterer. (My Jewish husband had to explain to me that I was the
Shabbos goy
.)
7. This is not at all random or surprising about me, but it is so much a part of who I am, I have to include it here: Of all the many jobs I've had and things I've done and experiences I've lived, I define myself first and foremost as a mother. I have the most amazing daughter in the world, and her dad and I take only about 5% credit for her becoming the smart, funny, mature, adventurous, well-grounded 18-year-old she is today. (OK, I've just
totally
mortified
one of the followers of this blog.)
Now for my Kreativ Blogger awards...
I've chosen some favorite beading blogs, trying for an idiosyncratic mix. Man, this was
hard
, like trying to choose a favorite child. I tried to not select blogs that everybody would already know about, like
Pretty Things
,
Inspirational Beading
or the
Beading Gem's Journal
. I could have chosen 20 or more. But I also wanted half my list to be made up of blogs not remotely related to jewelry. I think part of the fun of passing along this award is helping others discover great new reads on a range of subjects.
First, the beading blogs:
Some of Speedie Beadie's
handiwork
1.
Speedie Beadie
. Dot of Speedie Beadie is my blog partner for Lori Anderson's upcoming
Bead Soup Blog Party
, so I just "met" her about a month ago. Her blog is a great mix of bead book reviews, accounts of her beloved Scotties and pictoral documentation of her stunningly elaborate beadwork. She is the most prolific beader I've ever encountered, and she can do more in a week than I could do in a dedicated six months of beading. In addition to jewelry, she makes these fascinating, fantastical art dolls.
2.
Hint Jewelry
. Beth Hemmila is known for her silver charms that tell personal stories, but what I like about her blog is how she posts about what she has learned from her yoga practice and spiritual journey in an occasional series called The Enlightening Mat.
3.
Wild Roses and Blackberries
. I have
mentioned this blog before
; it is written in English by the Swedish jewelry artist Maneki. She's been featuring lots of photo-heavy patina experiments on her blog recently that are fascinating reading.
4.
Braidweaver
. I wanted to include a kumihimo resource, and one of the best is Carol Miller Franklin's site. She is a great teacher. Note: this is mostly marudai work, although she has done some projects with the disk and plate. (If you have no idea what the last sentence means, this blog is not for you! But if you've heard about kumi and want to learn more, this is a great place to start.)
5.
Beverly Ash Gilbert
. This may be verging on picking an obvious blog, because Beverly is a well-known jewelry artist who has published many books and teaches classes all over the United States. But I've learned so much about color and design from her that I just had to feature her here. Her posts are spare on words and rich with color palettes like the one at left, for drawing design inspiration from.
And here's my list of
Definitely Not Jewelry Blogs
.
6.
Gay Guy/Straight Guy
. This is co-written by--you got it--a gay guy and a straight guy who are friends. They share their perspectives and offer advice, especially on topics like food, fashion and advertising. Gay Guy posts in italics and Straight Guy uses Roman font. Some regular features include Gee Whiz--photos of outrageously designed men's bathrooms--and brilliant quad graphs like the one below on desserts. (They haven't posted much recently, but they've aggregated a lot of
homophobic/homocentric ads
on their related Tumblr blog.)
7.
Clutter Busting
. Brooks Palmer talks about how to de-clutter your life, but he comes at it from such a different direction it will surprise you. It's not about how to organize stuff, it's about looking within to see what's going on in your life and what might be holding you back. (And no, you don't have to be super-organized to like it; I'm living proof of that.)
8.
Stormdrane's Blog
. This is a matter-of-fact blog about knot-tying. You might think it belongs up with the jewelry-making blogs, but this is a very guy-centric blog where the medium is paracord. But the photos, videos and instructions are great. Lots of applications for jewelry making, although I'm sure that's not his intent!
8.
On Being Both
is a thought-provoking blog written by a friend of mine, Sue Katz Miller, exploring issues of interfaithness. Our families met long ago through a great Jewish-Christian group in the D.C. area, the
Interfaith Families Project
. There are lots of us out there, and our numbers are growing--if you've ever struggled with loved ones on how to blend disparate faith traditions, please check out this blog and this group.
"A" puppy
10.
The "Blog" of "Unnecessary" Quotation Marks
. I'll wrap up with a fun grammar blog. As you may have intuited from my random things list above, the grammar sites I follow are ones that deal with the subject humorously. This site always cracks me up.
So please, explore some of these amazing reads, including KJ's blog linked at the top. Thanks for nominating me,
KJ
!